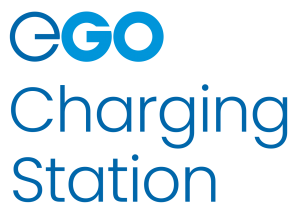 EGO represents smart electric vehicle (EV) charging stations system which includes charging equipment with reservation functions and smart billing system.
The name itself has multiple meanings. The first one is electric mobility, so that the name EGO is made of two English words: electric (E) and mobility (GO – which, in common language, has the same meaning as mobility).
EGO can also be every person starting to use electric vehicles and EV charging stations, because they send a message with their actions, that they are individuals who care for their contribution, cleaner planet and its future.
---
Smart EV charging stations system enables wide usage of electric vehicles and it represents incentive for development of new technologies for electric mobility in Bosnia and Herzegovina. The use of smart EV charging stations will increase the recognition and quality of the tourist offer and also, widespread use of electric vehicles will reduce emissions of harmful gases.
EGO EV charging stations are the first domestic product, produced in compliance with valid world standards.
EV charging stations will use the European monitoring system ELEVAT.
---
The benefits of using EGO?
Development of a smart EV charging stations network with domestic production in B&H,
Reduction of CO2 emissions through the use of electric vehicles in traffic,
Reducing dependence on fossil fuels,
Creating an attractive service in order to improve the tourist offer, and classifying the community into environmentally conscious environments,
Centralization of remote monitoring of EV charging stations in order to achieve effective control and management,
Lower costs of using and maintaining electric vehicles in comparison to conventional vehicles,
Use of EV charging stations as advertising space for incentives of economic development,
Motivating B&H residents to purchase electric vehicles
---
Electromobility is developed through the procurement and installation of EV charging station, where the choice of the type of EV charging station depends on the power and charging speeds, as well as market demands and expected electrical turnover vehicles at the desired location.
In addition to the basic functionality, the smart EV charging stations system includes a monitoring system with reservation functions, smart billing system, advertising space with a number of other functions and possibilities. Remote monitoring of EV charging station offers the possibility of effective control and management.
All EGO EV charging stations have a built-in AC charging as standard charging, as follows: 1x Type-2 socket and minimum 1x Schuko socket.
In addition, our charging stations have the option of one or two simultaneous DC charging as follows: 1x CCS / 1x CHAdeMO connector or CCS + CHAdeMO / 2x CCS connector.
The power range of EGO EV charging stations is 60 kW – 270 kW (DC + AC simultaneous charging), depending on the needs and connection to the electrical grid (DC output voltage is 200 – 1000 V, while DC output current is 100 – 600 A).
---
CET Energy d.o.o. and future development of EGO
CET Energy d.o.o. is the leading smart solutions company in Bosnia and Herzegovina, which has successfully implemented projects with the most demanding technical and technological challenges in the field of electrical power sector, industrial telecommunications systems and smart city systems.
With its socially responsible and professional activities, the company received significant support from relevant, both domestic and international institution.
CET Energy d.o.o. works on the constant improvement and development of its business, as well as the systems it offers, including EGO. Reliable, flexible and a scalable EGO system, modeled on world trends, represents the direction of the future action in development of modern, innovative and scalable solutions.
---